Jessica Simpson Mocks Her Swollen Foot In Hilarious 10-Year Challenge Post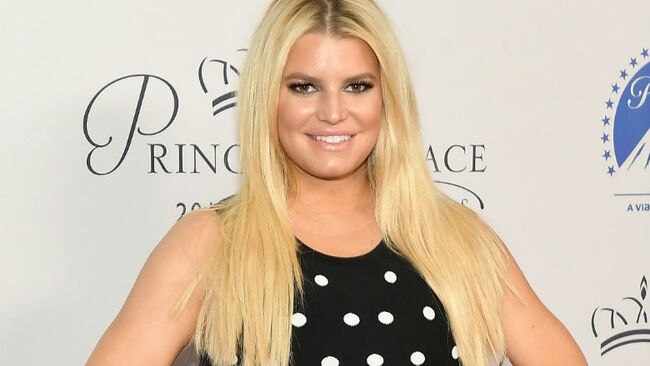 Jessica Simpson just threw a wrench in the whole 10-year challenge that is taking social media by storm and we can't help but laugh at her twist on the latest trend.
On Thursday (January 17), the fashion mogul took to social media to poke fun at the recent photo she posted of her swollen foot. In case you didn't know, Simpson is deep into her pregnancy with her third child and kept the struggle real when she shared a shot of her massive foot in early January. Now, with the 10-year challenge in full swing, the 38-year-old star unveiled a side-by-side post with an old shot of her feet (with her toned legs and cut-off denim shorts in-view) and her swollen foot. While the photo of her swollen foot created a bit of a frenzy on her account, many of her followers were quick to share their experiences and solutions. As per the American Pregnancy Association, "the body produces approximately 50 percent more blood and body fluids to meet the needs of the developing baby." The swelling, which is called edema, is entirely common in the hands, face, legs, ankles, and feet.
Back in September, Simpson announced that she and husband Eric Johnson were expecting their third child (a baby girl). They are already parents to six-year-old daughter Maxwell "Maxi" Drew and a five-year-old son Ace Knute.
Simpson is just one of the many celebrities to participate in the viral challenge, including Jennifer Lopez, Mariah Carey, Caitlyn Jenner, Janet Jackson & Keshia Knight Pulliam, Trevor Noah, Elizabeth Banks, Brie Larson, Justin Baldoni, Padma Lakshmi and more.