Khloe Kardashian & Tristan Thompson 'Spend Very Little Time Together'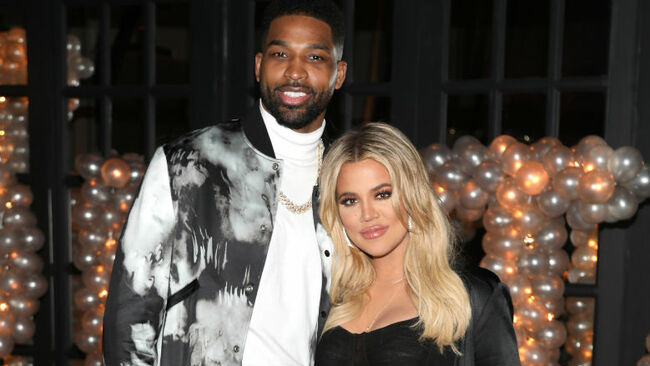 Khloé Kardashian and Tristan Thompson's cheating scandal happened almost a year ago and it seems like the massive bump in the road has taken a severe toll on their relationship.
On Tuesday (February 12), an insider told PEOPLE that the E! reality star "rarely talks about" the father of their daughter, True, and that's, in part, because they don't spend a lot of time together. "Khloé and True are happy in Los Angeles. They spend very little time in Cleveland, where Tristan is," the source told the outlet. "She very much acts like a single mom."
Despite her multiple ventures as a Kardashian, the famed personality's focus has fallen on her 10-month-old daughter. "Khloé is a great mom. It's so obvious how much she loves being a mom. She likes that True is a bit older now — they attend classes with other babies True's age and Khloé is making sure she has friends," the source continued.
Part of the issue might have been that the entire family had to relive the pain of Thompson's cheating scandal when Keeping Up with the Kardashians finally aired the debacle at the end of their last season. Despite forgiving him and spending Halloween, Thanksgiving and New Year's Eve with Thompson, Khloé has not been spotted with him in recent weeks. In fact, they were last seen together exactly a month ago when they stepped out for dinner at Craig's following the Cavaliers' game against the Los Angeles Lakers.
Photo: Getty Images