Rihanna's special guest for Super Bowl 57 was her unborn baby! Congratulations. Until her official announcement, lots of people thought the show was a little lackluster (myself included). But when you figure she's got another human growing inside, "great job"!
But that got us thinking about previous halftime shows... and it was tough remembering some of them. So if you were trying to jog your halftime show memory, here's a cheat sheet.
2023: Rihanna
2022: Eminem, Dr. Dre. Snoop Dogg, Kendrick Lamar and Mary J. Blige
2021: The Weeknd
2020: Shakira, Jennifer Lopez, Bad Bunny, J Balvin, Emme Muniz
2019: Maroon 5, Travis Scott, Big Boi
2018: Justin Timberlake, The Tennessee Kids
2017: Lady Gaga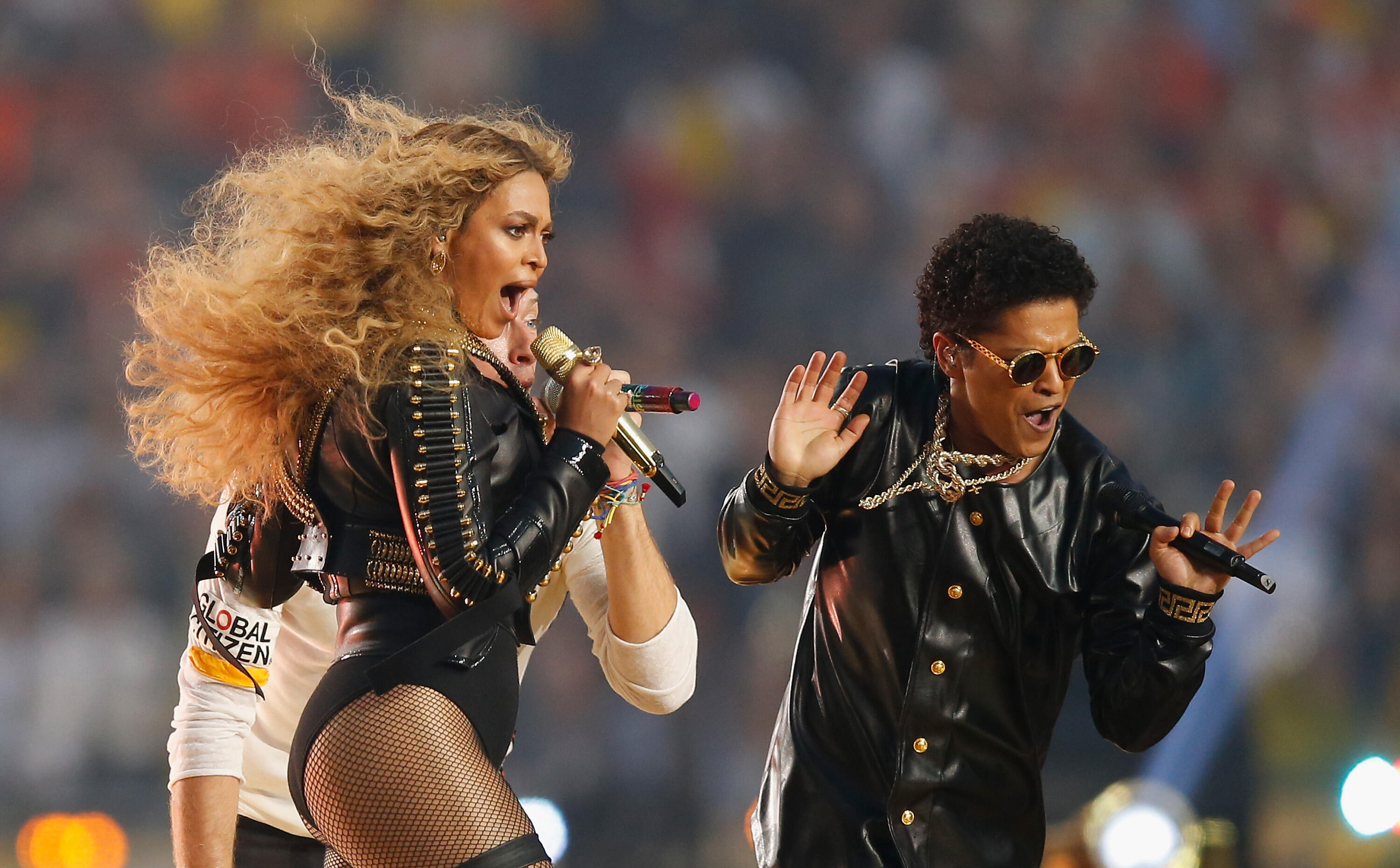 2016: Coldplay, Beyonce, Bruno Mars
2015: Katy Perry, Lenny Kravitz and Missy Elliott
2014: Bruno Mars, Red Hot Chili Peppers
2013: Beyonce
2012: Madonna
2011: The Black Eyed Peas, Usher, Slash
2010: The Who
2009: Bruce Springsteen and the E Street Band
2008: Tom Petty & The Heartbreakers
2007: Prince and the Florida A&M marching band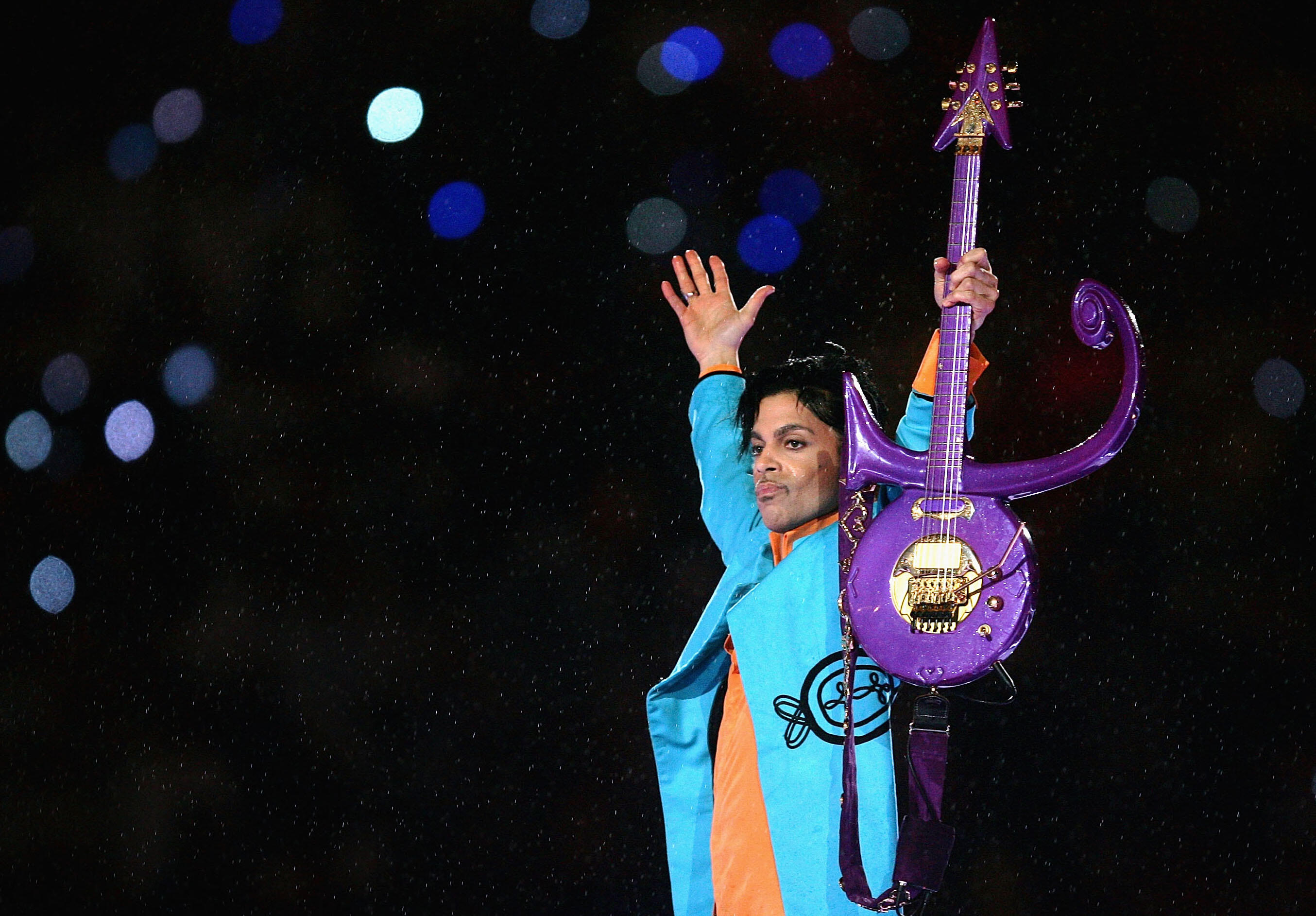 2006: The Rolling Stones
2005: Paul McCartney
2004: Janet Jackson, Kid Rock, P. Diddy, Nelly and Justin Timberlake (featuring the boob unveiling)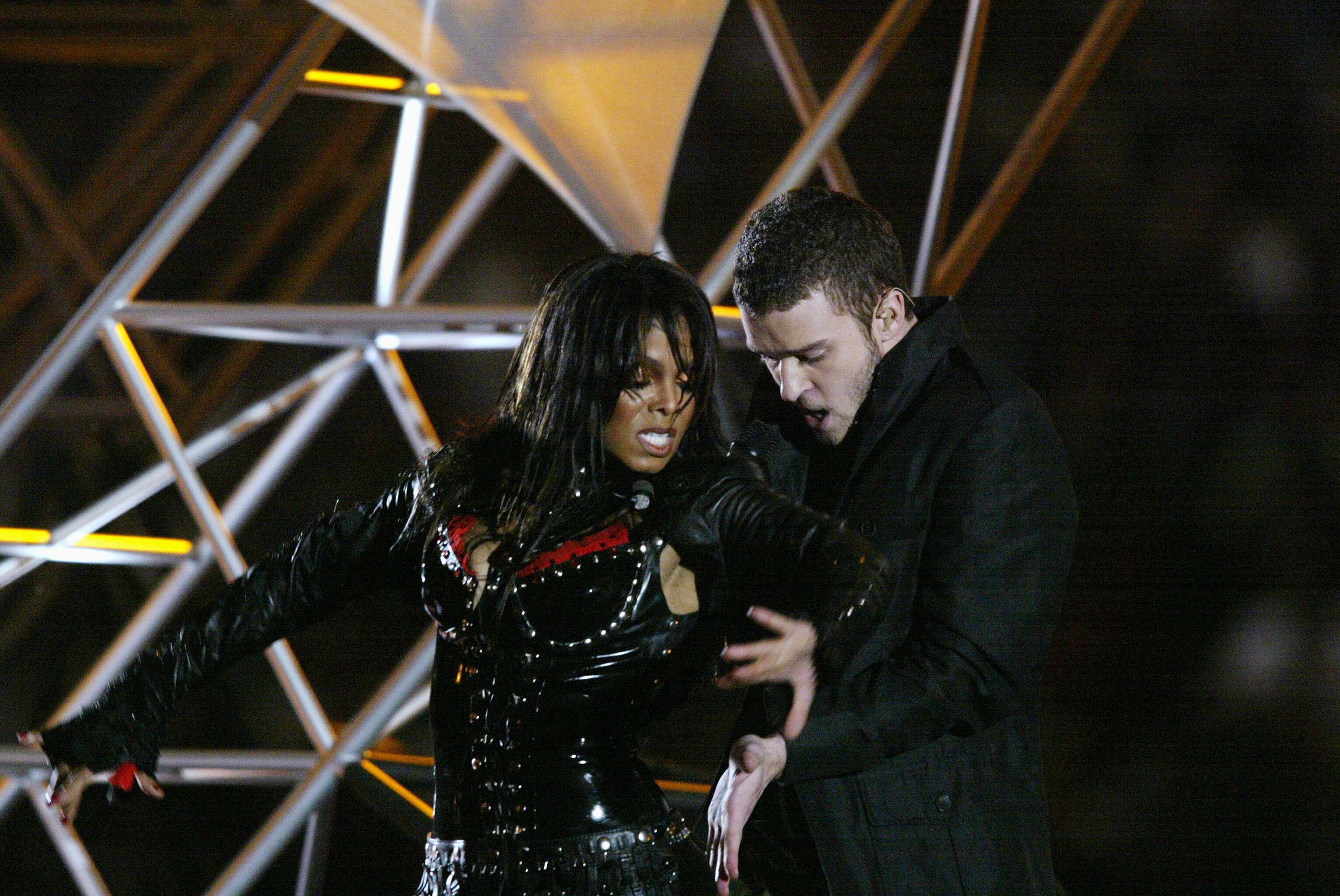 2003: Shania Twain, No Doubt and Sting
2002: U2
2001: Aerosmith, 'N'Sync, Britney Spears, Mary J. Blige and Nelly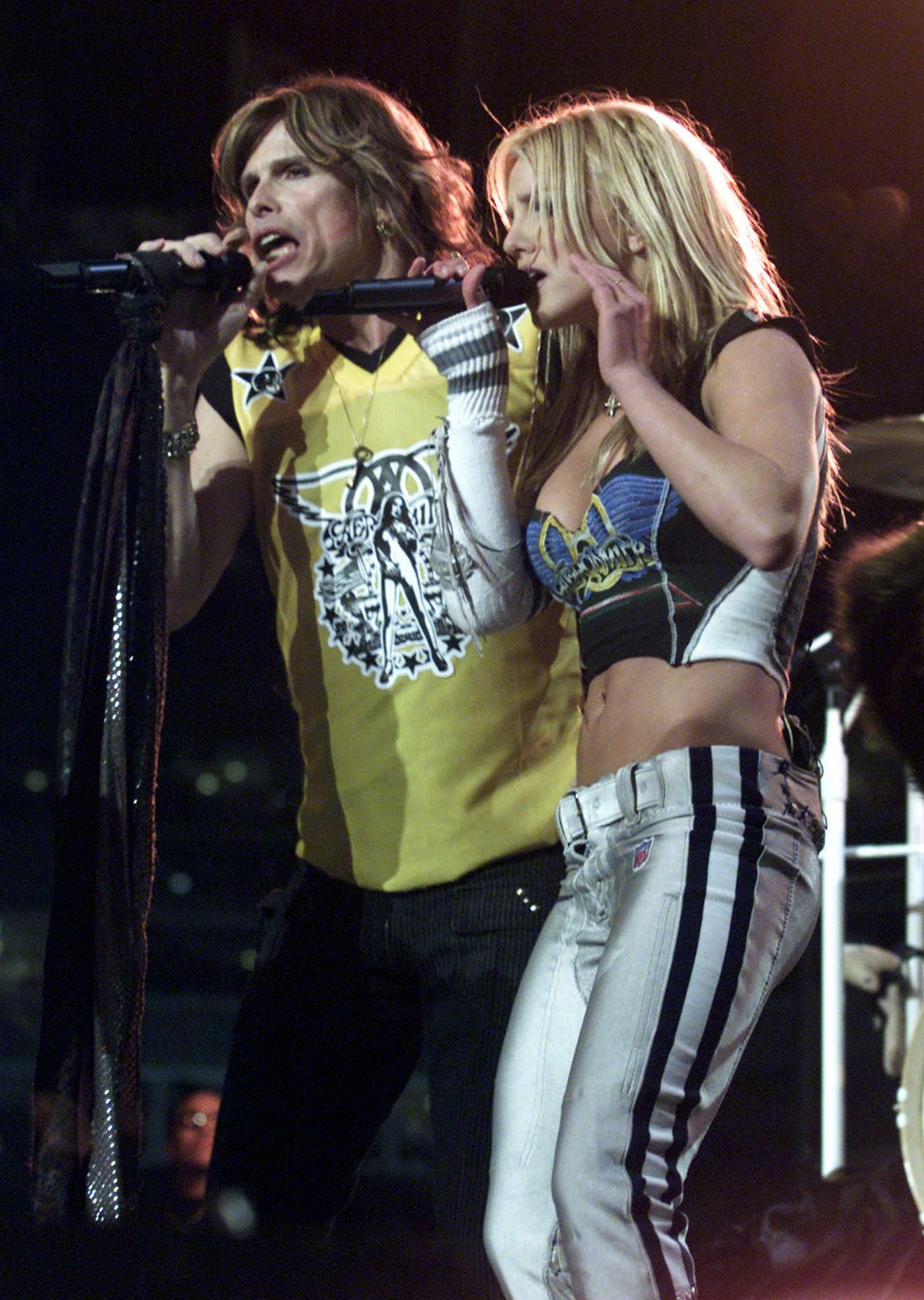 2000: Phil Collins, Christina Aguilera, Enrique Iglesias, Toni Braxton
1999: Stevie Wonder, Gloria Estefan, Big Bad Voodoo Daddy
1998: Boyz II Men, Smokey Robinson, Queen Latifah, Martha Reeves, and The Temptations
1997: Dan Akroyd, John Goodman and James Belushi (James Brown and ZZ Top)
1996: Diana Ross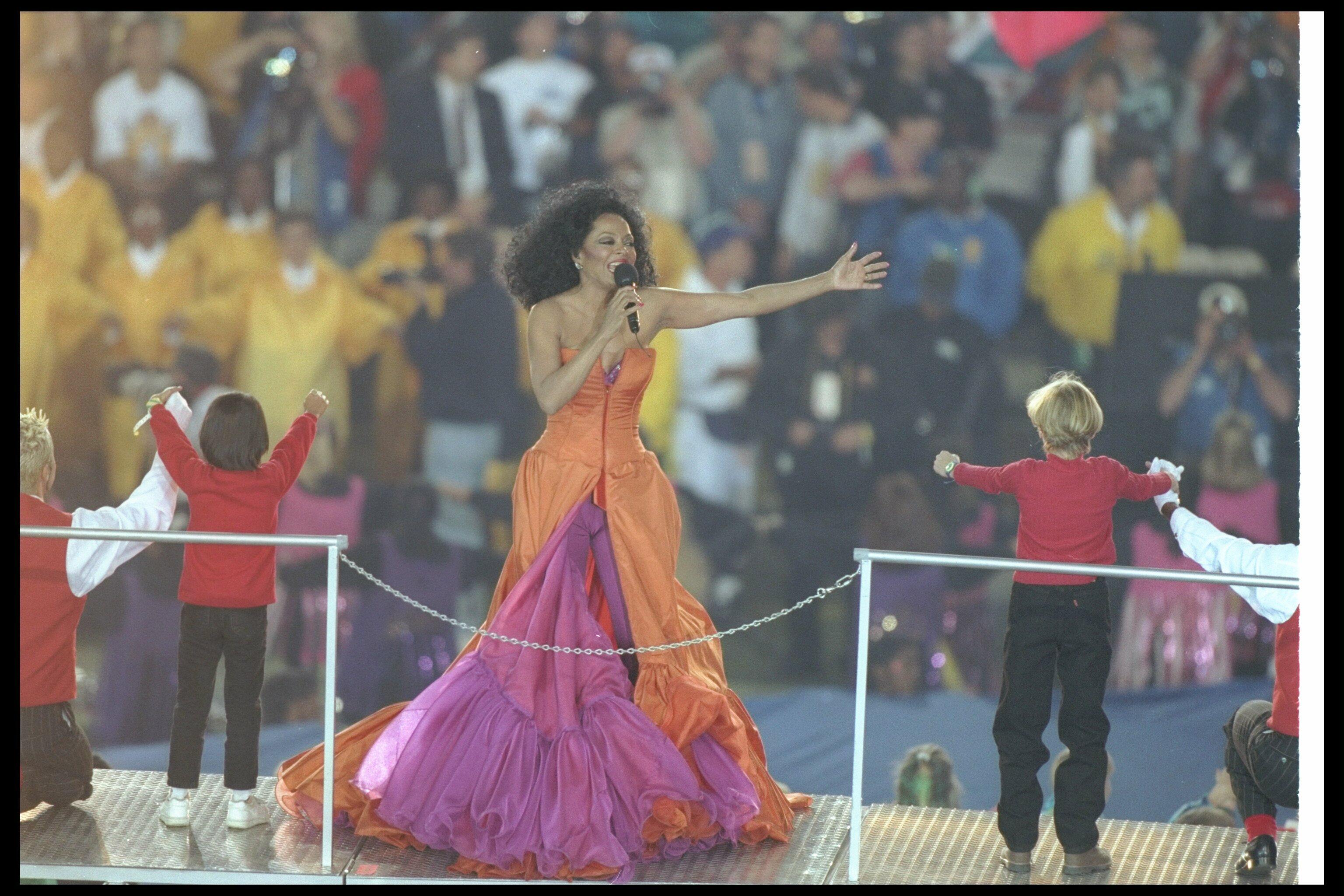 1995: Tony Bennett, Patti LaBelle, Arturo Sandoval, the Miami Sound Machine
1994: Clint Black, Tanya Tucker, Travis Tritt, Wynonna & Naomi Judd.
1993: Michael Jackson
1992: Gloria Estefan, Brian Boitano and Dorothy Hamill
1991: New Kids on the Block
1990: Peanuts' characters, trumpeter Pete Fountain, Doug Kershaw & Irma Thomas
1989: "Be Bop Bamboozled"
1988: Rockettes and Chubby Checker
1987: "Salute to Hollywood's 100th Anniversary"
1986: "Beat of the Future"
1985: "A World of Children's Dreams"
1984: "Super Bowl XVIII's Salute to the Superstars of the Silver Screen"
1983: "KaleidoSUPERscope"
1982: "A Salute to the 60s and Motown"
1981: "A Mardi Gras Festival"
1980: "A Salute to the Big Band Era" with Up with People
1979: Ken Hamilton and various Caribbean bands
1978: Tyler Apache Belles, Pete Fountain and Al Hirt
1977: "It's a Small World" where the crowd waved colored pieces of carboard
1976: Tribute to America's Bicentennial
1975: Mercer Ellington and Grambling State band
1974: University of Texas band
1973: University of Michigan marching band and Woody Herman
1972: Ella Fitzgerald, Carol Channing, Al Hirt, U.S. Marine Corps Drill Team
1971: Florida A&M band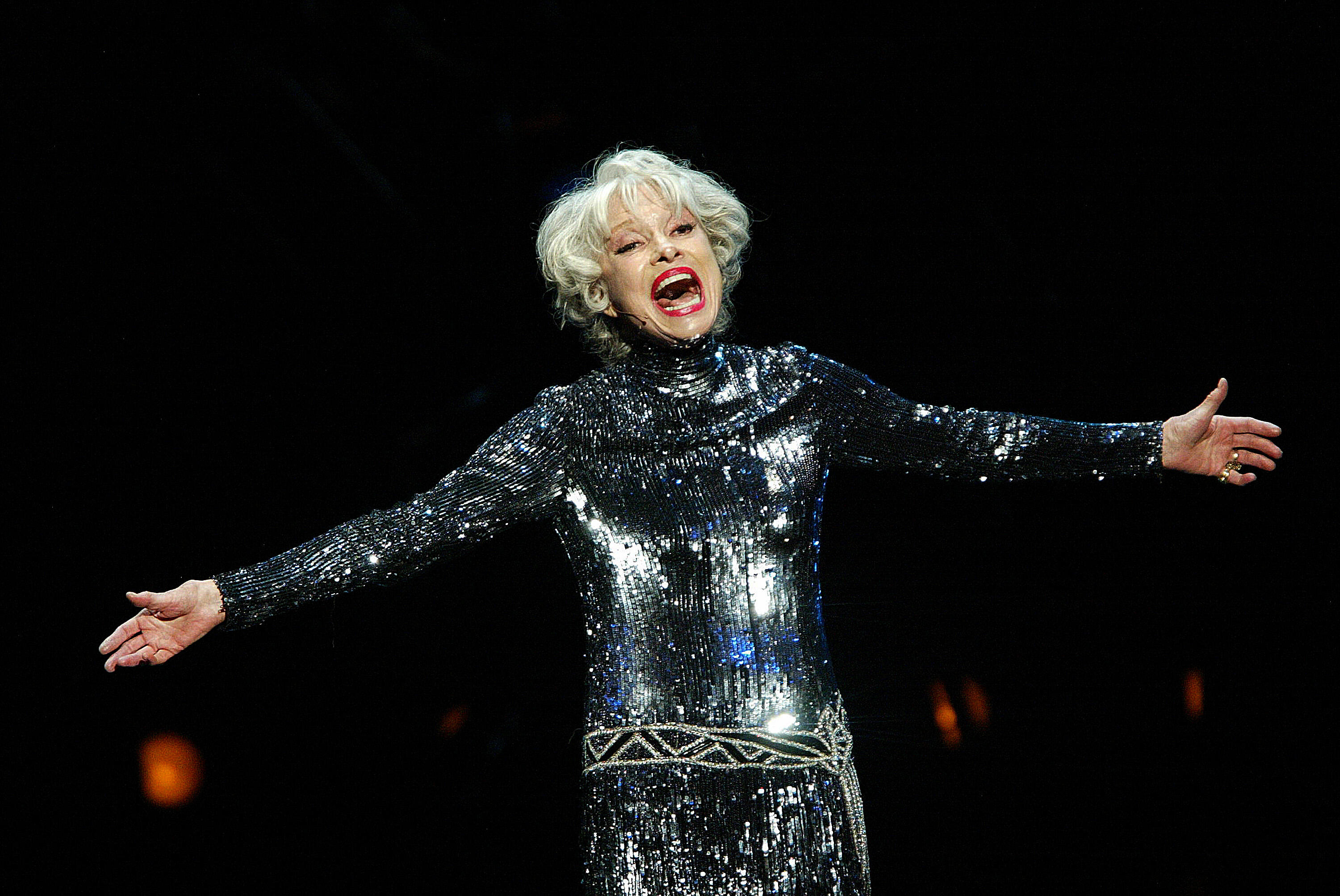 1970: Carol Channing
1969: Florida A&M University band
1968: Grambling State band
1967: University of Arizona and Grambling State marching bands
So, wow. The halftime shows have come a long way.