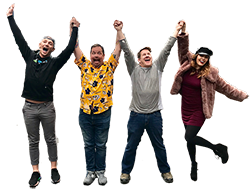 This morning on the Woody and Jim Show, Kaycee told us her Dirty Little Secret.
She is a cute, petite blonde who sells tires at a tire shop in middle Tennessee. And she sometimes slashes the tires of her customers.
If you just got mad, join the club 😡. What she told us, got us and our listeners more angry than we've been in a long time. Here she is, in the first segment of the Woody and Jim Show Podcast. Dare you to listen and feel good about her.