There are so darn funny memes about storming Area 51 in Nevada. But in case you've missed what it's about...
The Facebook sign up to storm the government's infamous Area 51 and "to see them aliens" is growing. It's official title is "Storm Area 51, they can't stop all of us". As of this writing, 600,000 people signed up to go. I'm sure a huge percentage are not actually planning to go. They just like the idea of finding out what's really there. Some are doing ironically.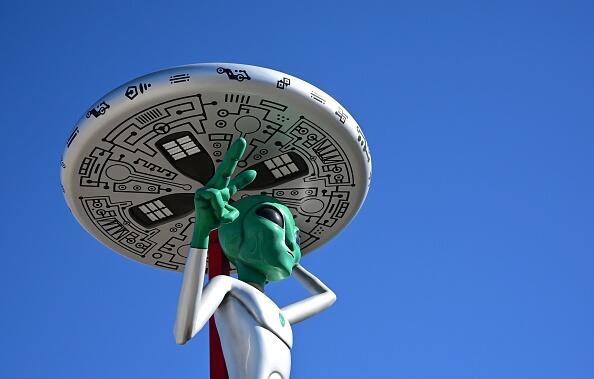 The premise of the movement is "We will all meet up at the Area 51 Alien Center tourist attraction and coordinate our entry," it says, "If we naruto run, we can move faster than their bullets. Lets see them aliens." That's inspired some pretty hilarious memes that bring up several really good things to think about first before you try to "see them aliens".
What if you grab an alien, but he's not here for it?
What if he is up for it, but the government isn't?
And what if the US government already is prepared for your "Naruto run"?
What is the alien can help you leave after you do the stormin?
How will history look back on the historic raid on Area 51?
Lastly, don't let anything stand in the way of your dreams.