Men's Health talked to Phd. Justin Lehmiller about people's romantic fantasies.In his book, Tell Me What You Want: The Science of Sexual Desire and How It Can Help You Improve Your Sex Life, he surveyed over 4,000 people about their sexual fantasies.
So, getting past the blah, blah, blah... here's who people are having daydreams about.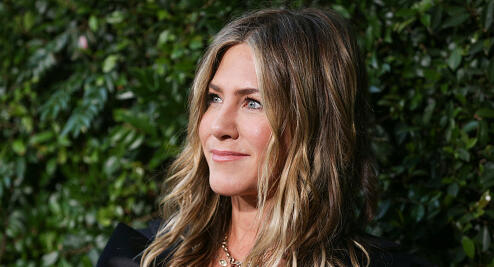 The top 5 female celebrities men fantasize about are:
Scarlett Johansson
Jennifer Aniston
Jennifer Lawrence
Kate Upton
Sofia Vergara
The top 5 male celebrities woman fantasize about are:
Channing Tatum
Ryan Gosling
Adam Levine
George Clooney
Brad Pitt
Here's where it gets interesting. They asked men and women which celebs of the same sex they fantasized about. There was some overlap!
The top 5 female celebrities women fantasize about are:
Scarlett Johansson
Angelina Jolie
Mila Kunis
Jennifer Lawrence
Megan Fox
Top 5 male celebrities men fantasizes about are:
Zac Efron
Jake Gyllenhaal
Channing Tatum
Ryan Gosling
Henry Cavill
Lehmiller, a PhD, a research fellow at the The Kinsey Institute, says you shouldn't necessarily be worried if you're partner fantasizes. "Frequent celebrities fantasies could also mean that you just have a very active imagination. People with overactive imaginations have more fantasies regarding just about everything simply because they're always thinking."
And guess what? He also says most of us fantasize a lot more about our partners more than celebs.