Perhaps it's jealousy. But the CEO of Whole Foods has gone on record that our recent obsession with plant based meat alternatives is bad for our bodies.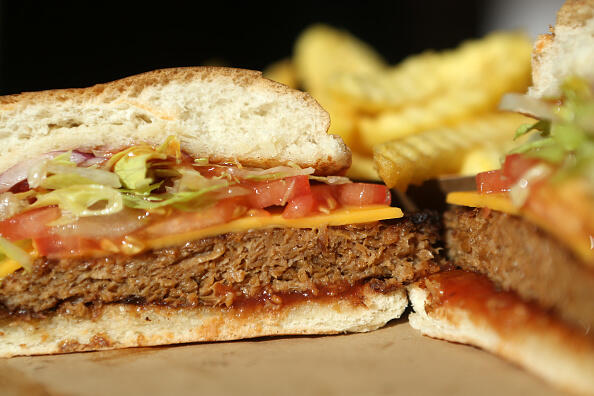 The chief executive officer of Whole Foods (and vegan himself), John Mackey, says it's unhealthy. He told CNBC, "If you look at the ingredients, they are super highly processed foods. I don't think eating highly processed foods is healthy. I think people thrive on eating whole foods."
He worked the name of his store into his comment.
He goes on to say what many experts have been telling us. They may be better for the environment, but "Beyond Burgers" and Impossible Burgers" are full of high amounts of sodium, saturated fats, and have about the same number of calories as beef.
What CEO Mackey did not mention is that Whole Foods sold Beyond Meat's vegan chicken strips a few years ago. But apparently he's seen the light and would like you to spend all your disposable income on Asparagus water.