For the first time in Nashville Predators history and in Pekka Rinne's career, he scored a goal from 200 feet away in the Preds 5-2 victory over the Chicago Blackhawks. Late in the game, with the Preds) leading, Pekka took the puck on his stick from behind his net and launched it towards the open net of the desperate Blackhawks. And it scored.
Pekka is not the first Nashville Predators goalie to be credited with a goal. Former Predator, and now TV analyst, Chris Mason was credited with a goal that went into an opposing teams net. But that goal was actually shot into the goal from the opposing team's player. But since Mason was the last Predator to touch the puck before it went in, he got the credit for the goal. But pekka's goal came of his stick with one intention: to score.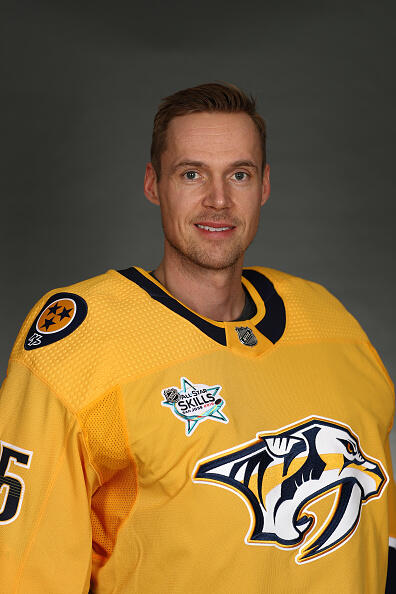 Some other firsts. Young Colin Blackwell scored his first NHL goal. And new Predators coach John Hynes got his first victory as their new boss man.
But let's just celebrate with Pekks.