Let's face it, The last time the Tennessee Titans were in the AFC championship game, with a chance to go to the Super Bowl, it was the early 2000's. In fact, it was January 19, 2003. The Titans were led by the late Steve McNair and Hall of Fame running back Eddie George. They ended up losing to the Oakland Raiders.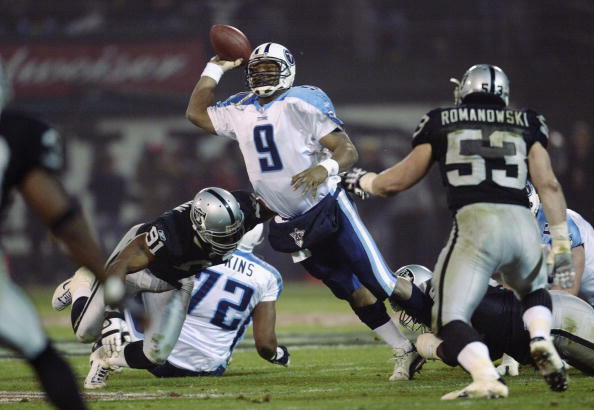 If all the seams unfamiliar to you, see if you can remember some of these other things that were going on the last time the Titans played a game this important.
Let's turn on Napoleon Dynamite's time machine and look back to these wildly popular things.
Tobey McGuire was the first movie Spiderman
Kelly Clarkson didn't have a talk show. She was the very first and reigning American Idol champion.
Pokemon Sapphire and Ruby were best sellers
Justin Timberlake and Britney Spears just broke up!
Michael Jackson dangled his baby, Blanket, from a hotel balcony in Germany
Yu-Gi-Oh cards were the must-have thing
The Osbournes was the first reality show sensation.
The very first cell phone with a camera came out. The Nokia 7650. If you remember these things, you're an OG Titans fan and you deserve a win against the Chiefs.
Titan Up!