There's one subway sandwich shop in America that can be labeled the most effed up. The bank next to it gets robbed at least twice a week. All around the shop, FBI agents are cuffing terrorists, having gun fights with counterfeiters, and dealing with standoffs with thugs holding prisoners.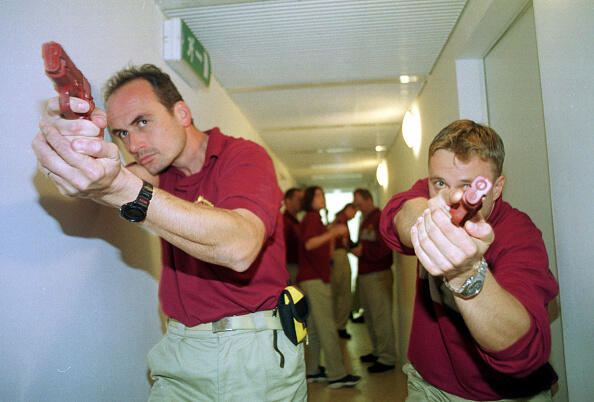 Then the FBI agents and thugs Paws to eat a sandwich together at the subway near the middle of town. That's because the bad guys are really just actors. They play the part so new FBI recruits can practice things like standoffs outside a bank with hostages, counterfeiters trying to hide in a hotel room, and Terrorists trying to take over a movie theater. The entire town and surrounding houses are all fake, just like a movie set. But the situations are treated as real and there are warning signs everywhere as you enter about the dangers of what you'll see.
The subway, is the absolute best vantage point to watch this all happen according to agents. But they are in no need of new employees. The last time they posted a manager position it had the restriction, "must be able to pass government security clearance".
The FBI calls Hogan's the "baddest town in America. The movie theater doesn't show movies. The post office doesn't take or deliver letters. And you can't make a reservation at the Dogwood Hotel. A Facebook group for FBI agents gave the hotel horrible ratings like: "Horrible service. Rooms were dirty. Front desk, rude. One star." 😂But it probably gets 5 stars for practicing the arrest of fugitives.
But it has to be a pretty cool gig for the actors that get paid to work there for months at a time. You get different costumes everyday. Prostitute today, bank teller tomorrow. No stuntman. The work is part staged, part improv. And when you get yanked from your vehicle and thrown face down in the mud, it's real mud. And you feel it.