from Blake Taylor - iHeart Media
Blake Shelton and Gwen Stefani are ready to take their relationship to the next level. According to Us Weekly, the couple's plans were affected by the coronavirus pandemic, but they plan to get married as soon as it's safe to have an actual wedding.
"COVID-19 has turned their world upside down, as it has with so many families," a source revealed. "Gwen knows she is blessed and wants to have the wedding as soon as social distancing guidelines are lifted."
Earlier this year, sources revealed that Stefani had been waiting for her marriage to Gavin Rossdale to be annulled before marrying Shelton. The pop singer officially started the formal annulment process in 2019, but the pandemic has ultimately altered her perspective on the situation.
The source suggests that Stefani now wants to marry Shelton as soon as possible, even though her previous marriage has yet to be formally annulled by the church.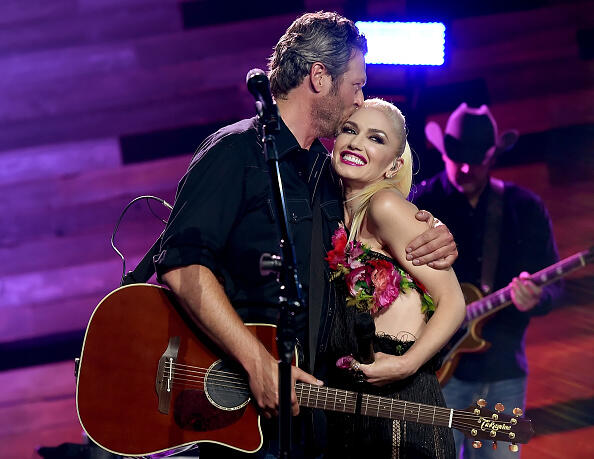 "Gwen wants to have a ceremony and reception with their family and friends. She didn't wait this long to get married with family watching on Zoom. It has made her realize that waiting for the annulment at this point is just futile because it could take years for the church tribunal to issue the decision."
Stefani was married to Rossdale from 2002 to 2016, while Shelton was married to Miranda Lambert from 2011 to 2015. The couple got together in late 2015 after meeting on the set of The Voice.
Shelton and Stefani recently released a duet together, "Nobody But You," from Shelton's Fully Loaded: God's Country.
"This was one of those songs where the more I heard it, the more I fell in love with it," Shelton said. "I also realized how important it is for me and where I am in my life, and I think that's why [writer] Shane [McAnally] was trying to get it to me."
"It fits my story," he added. "I was about to go in and record when I decided that it needed Gwen on it- because it is our song. I think it's magic."
"Nobody But You" marks Shelton's 27th career No. 1 country single and is Stefani's first No. 1 country single. She recently made her Grand Ole Opry debut performing the song alongside Shelton live from Oklahoma.