Note: Updated 2:19 pm Sunday to include new information about the woman who was deeded the suspect's Antioch home.
__________________________
The FBI has officially publicized their "person of interest" in the Christmas morning bombing outside the AT&T infrastructure building. And we may have a possible motive. The FBI believes Anthony Quinn Warner of Antioch, TN is the owner of the RV that blew up around 6:30 Friday morning. His home in Antioch was raided by the FBI and other authorities.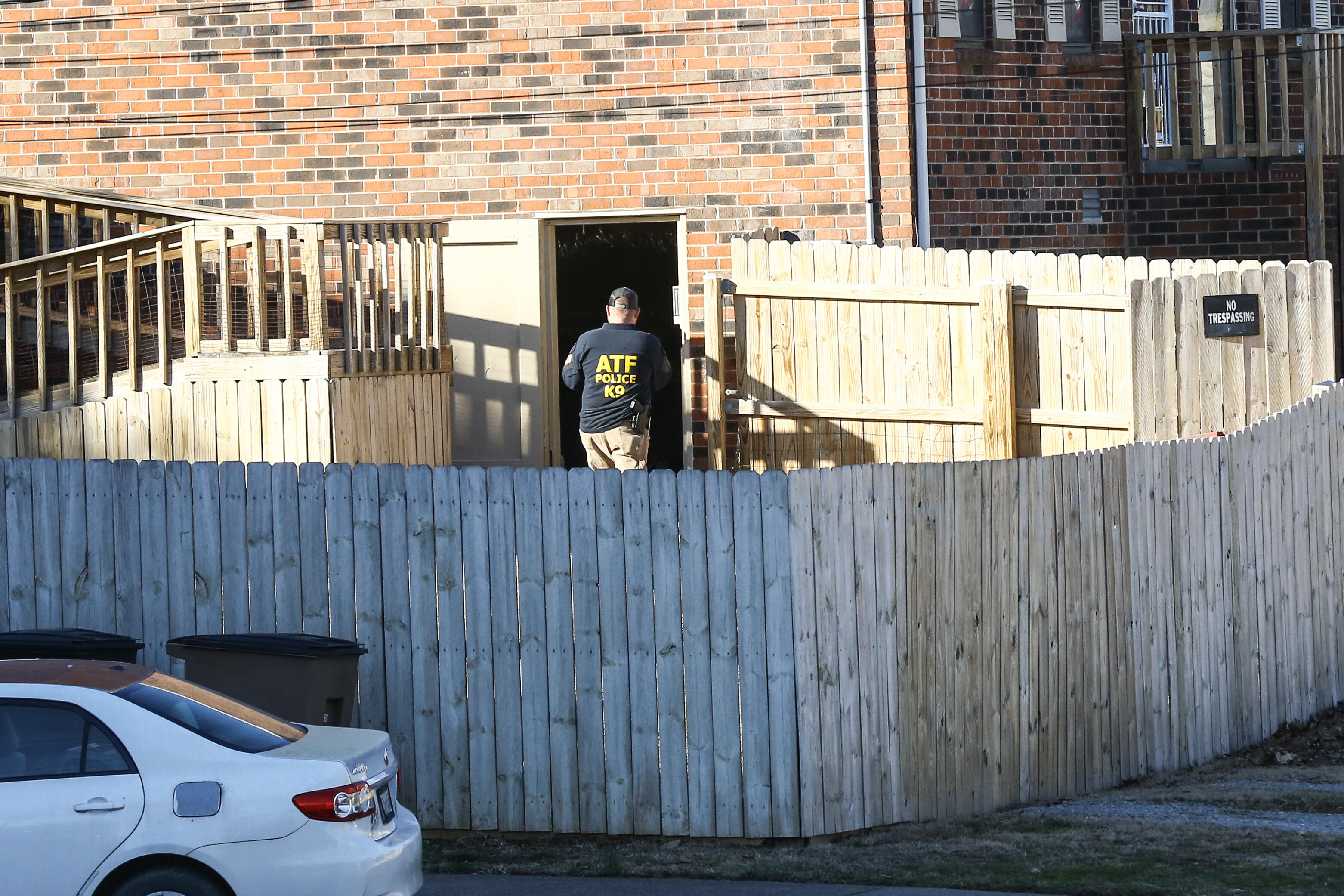 It is believed he had the exact same RV parked behind a fence in his years with many signs warning people to not go near it. A vehicle looking like the explosive RV can be seen in Google Earth and street view images at his residence. The FBI has confirmed they are working on a possible motive for the suspect. They believe one motive may be an intensely paranoid fear that new 5G mobile networks would be used to spy on the public. Neighbors told The Guardian that he was an "oddball".
Human tissue was found at the blast site, and this CBS report seems to indicate it might be from the body of Warner.
Eyewitness reports from the hero MNPD officers who evacuated building also brought to light that the RV also stopped it's warning message at one point to play a song: Petula Clark's 'Downtown'.
The Antioch home belonged to his late father, Charles Warner, who died it 2011. The house then belonged to Anthony Warner's brother Steve. Steve then gave possession of the house to "person of interest" Anthony Warner in August of 2020.
Here's where things get strange. On November 25th Anthony Warner gave the house to a former TN resident who moved to California. 29 yr old Michelle Swing says she was given the home without her knowledge.
'In the state of Tennessee you can deed property to someone else without their consent or their signature or anything,' Swing told DailyMail.com
'I didn't even buy the house he just deeded it over to me without my knowledge. So this all very weird to me, that's about all I can say.'
This is believed to be the 2nd house he "quitclaimed her a house. It is believed he did it previously in January of 2019. She gave the house to someone else.
But a new claim according to The Sun says that Warner informed Swing of the transfer in a November letter,
'The attic has plywood and lighting, take a look. The basement is not normal, take a look. Woof woof Julio.' 
In the letter Warner also shared that he 'intended to travel on Christmas Eve to spend a few weeks in the woods with his dogs'.
Nashville's News4 talked to local realtor Steve Fridrich after he contacted the FBI when he heard Anthony Warner might be involved.
While confirming he had Warner do IT work for him, he didn't hear Warner ever speak of 5G technology. But he did confirm the FBI asked him about that very subject with respect to Anthony Warner. Fridrich told The Tennessean they recently received an email saying that Warner would no longer be working for them.
Some reports have Warner listed as 63 years old and "Allpeople.com, a free online directory of business contacts, has Warner linked to Custom Alarms Electronics. but it's believed the company has not been licensed for many years.
Meanwhile, the damage to the unmarked AT&T infrastructure building is still causing phone service and internet outages to much of Tennesse and parts of KY, GA, and AL. From the company's website:
We continue to make progress in our restoration following this devastating explosion. We are completing our work as quickly and as safely as possible. We are beginning to restore power to the facilities in the building after connecting generators through the walls. We are hopeful this equipment may be back online in the hours ahead. We worked with the Fire Marshal and local officials to ensure this was done safely.
We are pleased to report that we have restored much of the mobility services that were affected in the Lexington, Kentucky area. We will continue to bring more areas back online as quickly as possible. In Nashville, we have deployed more than 6 portable cell sites to aid in communication including for restoration teams and first responders. We have additional assets in route for deployment in the region.
Additionally, we are contributing $100,000 to the Nashville Convention and Visitors Corporation to support area businesses impacted by the recent explosion and to help law enforcement collect information for their ongoing investigation. We are proud to call Nashville home and to be working alongside First Responders and community leaders who are exhibiting the strength of this community.
Meanwhile, people within the blast radius are without homes with area charities helping them with shelter and other necessities. Also, more than 60 businesses were destroyed in a pandemic economy that has made it hard for them to stay in business before the explosion. Hundreds and hundreds of jobs of those employees are in jeopardy.